Passenger transportation
Our comfortable vehicle Volkswagen Transporter for 8 passengers can take you anywhere you need. Whether it's a wedding, private party or a ride from the airport, our team of trained drivers are available at any hour.
If you decide to spend a day skiing, we provide you our vehicle with a professional driver at a reasonable rate that will take your friends to the mountains, will wait for you till the afternoon, will help with loading skis or snowboard and none of you will have to drive, which can be highly appreciated after a long day skiing. Also you do not need to be worried having an afternoon drink or a beer - it is our responsibility to sit behind the wheel and drive you back home. You enjoy the day and leave the duties on us.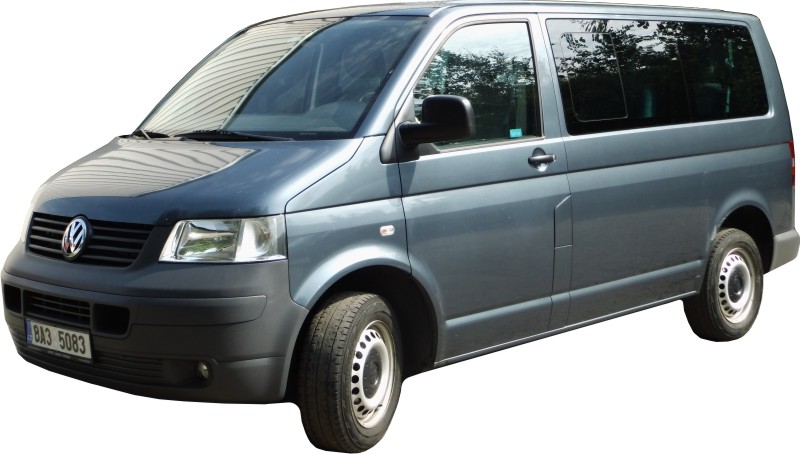 We will get you to the wedding ceremony and also will collect you at the very early hours. You just tell our driver in advance to be on the phone and when you are ready to leave the party, we will arrive to you in no time and drive you back home.
We can pick you up or drop you off at all major airports in Central Europe just anytime. Even if your flight is scheduled at night or early in the morning, with us you don't need to worry about catching up the latest bus.
We can organise a sightseeing tour at the most beautiful places in Czech, which does not mean only Prague but also the surroundings. The vehicle is a modern, fully air-conditioned with enough room for legs. If you want to show your friends who just arrived from abroad the beauty of Bohemia, a trip to Karlstejn or Kokorin with our driver is definitely the right choice.
Price
Price is set individually.
---