Assembly of furniture and kitchen cabinets
We assemble furniture for your kitchen or apartment or office, arrange the installation of furniture parts and, if necessary, professional installation of furniture and other household items or appliances.
Our crews are equipped with high quality and modern tools in order to perform installation services safely and correctly.
How we assemble your furniture
1. Placement
Boxes with newly packed furniture will be placed in areas where it will be assembled later.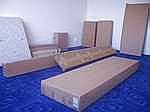 2. Unwrapping
All components will be unwrapped and sorted.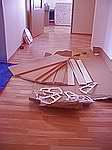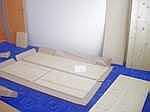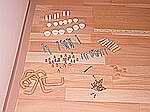 3. Assembly
The furniture will be assembled.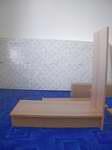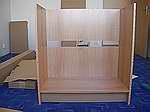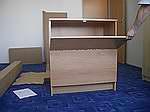 4. Result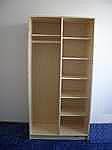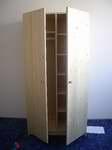 Furniture assembly cost
Assembly of furniture usually costs 600 CZK / hour per worker. Price per hour of work is only indicative, depending on the demands of work and the kind of assembled furniture.
To estimate the total price of the installation, you can send us a photo or picture of the furniture, or a detailed description of the furniture to be assembled. Our specialist will estimate the final cost for assembly. You can also arrange a visit by our furniture technician at your apartment or your office. The technician will determine the scope of work and the final price for assembly or installation.
We will determine the final cost of assembling the furniture before starting work. You can therefore be assured that we will not stretch and try to delay the work.
---